*links in photos and board may or may not be the exact item depending on availability*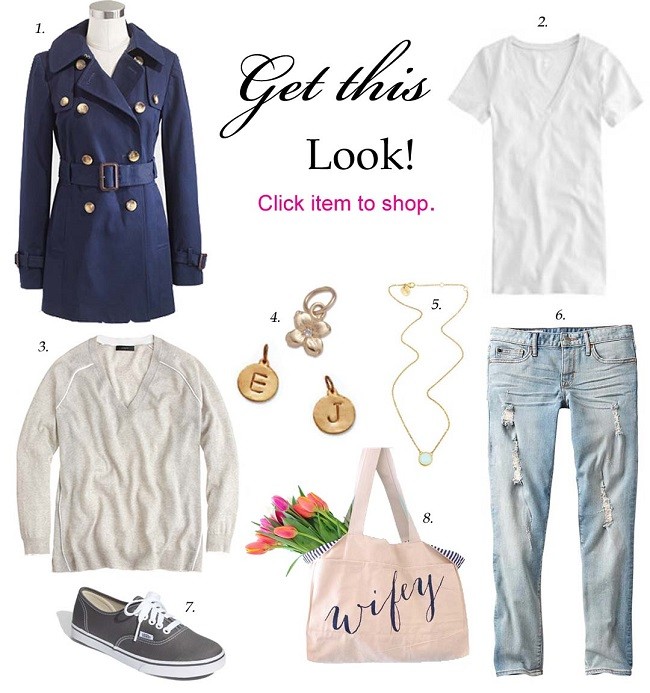 1. | 2. | 3. | 4. | 5. | 6. | 7. | 8.
This is my everyday life and style. Between work, errands, dropping and picking up the nuggets, I'm usually in jeans and comfy shoes. One of my readers asked me, "do you wear those heels every day?" No! For sure I don't. I love wearing heels because at 5'1" I need all the height I can get. But unless I'm at work or having a night out, I'm in flats. But just because I'm escorting 5 year olds around, or buzzing around the grocery store doesn't mean I have to be frumpy. I want to look good to feel good. Lately I've been looking for a pair of sneakers that were both functional (comfortable) and stylish. There were so many to choose from (
HERE),
but I went with these
Supergas
. They are big, so I recommend ordering a half size down. The
ILY Couture
wifey tote is a perfect go-to errand bag. It's stylish, but super sturdy to hold all my gear and even my laptop!
I hope you had a wonderful weekend and are ready to start the week! Happy Monday!
*Thank you to Kimberton Wholefoods for providing a beautiful picture backdrop*
Bloglovin
|
Facebook
|
Instagram
|
Twitter
|
Pinterest