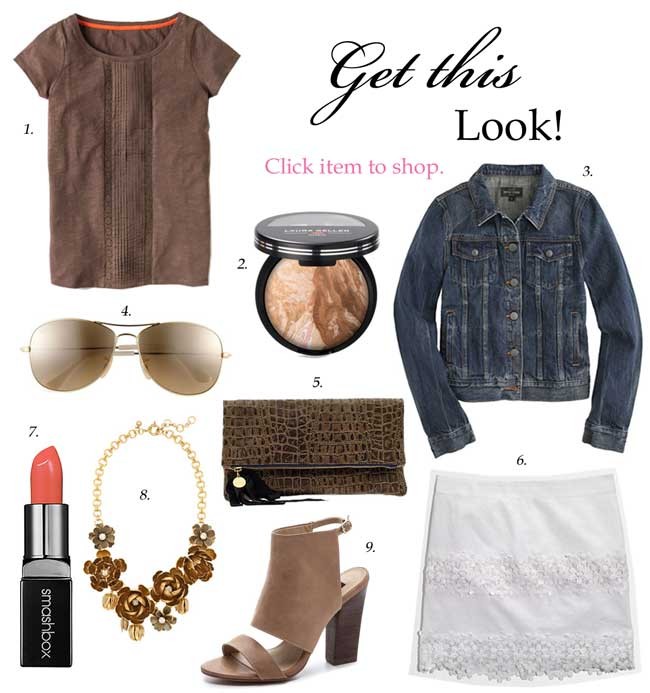 No it's not snowing in these pictures, but it was beautiful! Little white petals coming off the pear trees (behind me) were blowing. THEN, right beside us in the field, 3 deer trotted across the street! It felt like I was in a dream. Such a fun shoot.
This type of style is a favorite of mine, especially in summer - combining a feminine lace skirt with a little edgy shoe... love! Another great summer staple is the Boden Breton shirt. Short-sleeve or long-sleeve, it can take you from day to night by adding a great necklace (love this crystal necklace).
I'm so excited for tomorrow's post. I'm showing off some new purchases and basic pattern mixing. Hope you'll stop by!
Thank you for reading - have a great Thursday!
Bloglovin
|
Facebook
|
Instagram
|
Twitter
|
Pinterest